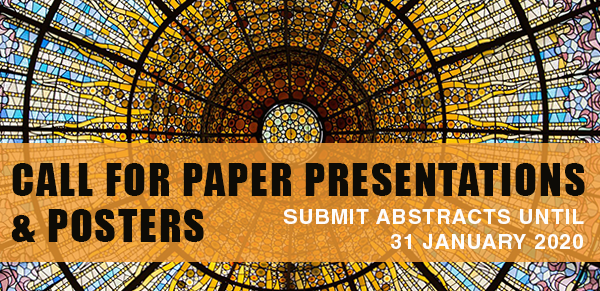 IHF 44th World Hospital Congress Barcelona 2020 - utsettes til 2021
IHFs World Hospital Congress 2020 utsettes til 2021 - ny dato er 8. - 11. november i Barcelona!
Program og påmelding til kongressen kommer.
Unió Catalana d'Hospitals (La Unió) is hosting the 44th IHF World Hospital Congress on 3 to 5 November 2020 in Barcelona with the overarching theme:
"People on board, transforming healthcare"
The Scientific Committee is now welcoming abstracts of best practices, innovations, projects, programs and researches from around the world. Take advantage of the opportunity to present your work to the international healthcare community either through an oral presentation or as a poster. IHF invites you to submit your abstract now in any of the following sub-themes:
DIGITAL AND TECHNOLOGY DRIVEN TRANSFORMATIONS
Artificial Intelligence for smart health and care
Big accurate data: how it helps us
How is digital health transforming the way health systems are run and healthcare is delivered
Glocalization: new actors, new rules, global healthcare invaders in the local healthcare set
TOWARDS AN INTEGRATED CONCEPT OF HEALTH AND CARE SERVICES MODEL: VALUE DRIVEN TRANSFORMATIONS
Enabling the flexibility of organizations to adapt quickly to changes, addressing accelerated innovation adoption
Key results that really matter: patients outcomes as the driver for better healthcare
Health and care sustainability supported by applied research and innovation adoption
Global Healthcare, global mobility, global access: towards a liquid borderless healthcare system
PEOPLE AT THE CENTER OF HEALTH CARE TRANSFORMATIONS
How to put citizens at the center of health and care
Humanistic centered care
Professionals leading transformations: the strength of professionals to promote transformation
From health management to ethical leadership
---
SUBMISSION PROCESS:
Abstract submissions must be made electronically via the abstract submission website.
Authors will need to create an account. Previously registered users may use the same login details.
Read all the guidelines on the website carefully.
Download the abstract template, complete it and upload it to the website.
Complete the rest of the information requested in the form, then submit.
Deadline of submission is on 31 January 2020. We look forward to receiving your abstracts!
For inquiries please contact congress@ihf-fih.org.